Sales Leads Generation, Qualification & Tracking
Business & Consumer Leads
A sales lead is the identification of a potential prospect customer to buy the products / services of any business and sales leads generation is a process of the identification of the same. Sales Leads Force specializes in generating B2B & B2C sales leads for any sales process.
The leads from SLF are
High conversion leads
- that gives you instant sale.
Double qualified
- as we deliver only the qualifying leads from our lead qualification procedure.
Exclusive
- leads that are chosen exclusively for your business.
Custom leads
- Choose from several criteria like location, gender, pincode etc.
On time
- Will reach you exactly when you need it.
Pay per lead
- No advance payment / subscription needed. Pay only for the leads received.
Online lead tracking - You will be given login details, using which you can log into our Website and track /

review the leads at any given time.
Lead Types
We are a Company that provides business leads to any industry in the entire World that includes the following.
Home improvement Leads - Windows, Conservatory, Kitchen & more
Energy Conservation products - Loft insulation, Cavity wall, Double & Triple Glazing & more
Renewable Energy Leads - Solar PV, Heat Pump, Thermodynamics & more
Home Automation Leads - CCTV, Fire Alarm, LED lights, Intruder alarm & more
Financial Leads - Loan, Mortgage, Debt Management., Insurance & more
Healthcare Leads - Lasik surgery, plastic surgery & more
Any Product or services business leads
Lead Generation Process
The call center executives & telemarketing professionals from our BPO Company work for you in generating leads. SLF executes a customized lead generation campaign in its outbound call center for every process to generate premium sales leads. We have entertaining animated videos on
how SLF works
on finding prospects and another video explaining what exactly a
lead generation process
is.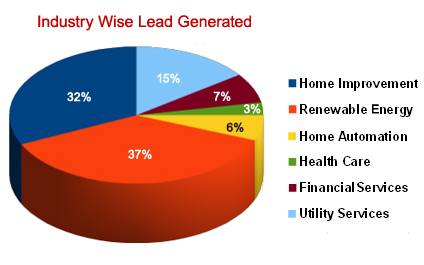 Cancellation / Refund
Read about Sales Leads Forces'
cancellation / refund policy
at here.
Free Quotation
Contact us for a free quotation to outsource your leads generation service to us in any of the following ways.
Email:

Online Form:
http://www.salesleadsforce.com/contact.php
Send Your Enquiries